How to colour your hair pink, blue or silver grey – the best fashion hair colours from bhp hairdressing salon in Guiseley, Leeds
The best fashion hair colour trends for Autumn 2017 are all about pink, blue or silver hair shades. So just how easy is it to transform your hair colour to pink, blue, silver or purple?
Whether you want a whole new hair look or just a slight update, get a head start with these trendy hair colour ideas brought to you by the experts at bhp hair salon in Guiseley, Leeds. We are here to give you the lowdown on dying your hair a bright colour.
To book into BHP hairdressers for a hair colour consultation call us on 01943 878107. And remember, if you are new to hair colouring, you will require a quick skin test at least 48 hours prior to your colour appointment.
Areas We Cover
Guiseley
Otley
Leeds
Bradford... and beyond!
Should I dye my hair a bright colour?
Wearing a bold, bright or pretty pastel hair colour comes with many benefits such as:
Unusual hair colour helps others remember you easier
Your hair colour will help you look unique and make you stand out in a crowd
Regular hair conditioning treatments help you take better care of your hair with
Brightly coloured hair is a conversation starter
How do I get pastel coloured hair?
To get a pastel pink hair colour or a deep blue or purple hue comes in various stages, the first which requires us to bleach your hair platinum blonde or a very pale colour. The next step will be to add a toner and finally add the hair colour you desire. Your hair colour will need to be even to avoid any oddly coloured patches.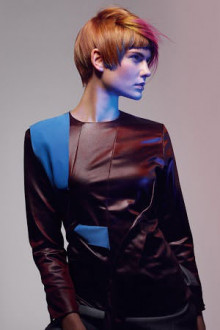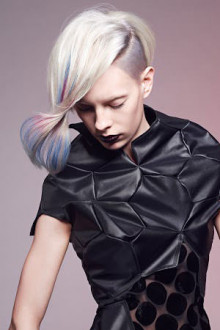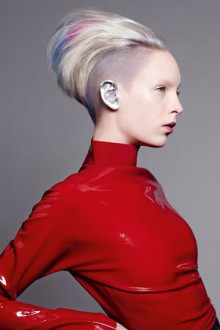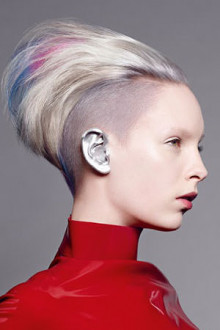 How to keep your fashion hair colour looking its best
Wearing a fashion hair colour comes with a strict hair care regime. As this is not a low-maintenance hair colour option, if you decide to have a fashion hair colour, you will need to invest time and money to keep it looking great.
Be prepared to have your hair bleached to get the hair colour you want
Avoid using heat appliances for hair styling as they can make your colour fade and dry out your hair. These include hairdryers, styling irons, wands and hot curlers.
Avoid washing your hair too often to prevent fading of your hair colour.
Have regular hair conditioning treatments for some added moisture into your hair
Expect to have your roots touched up every two to three weeks